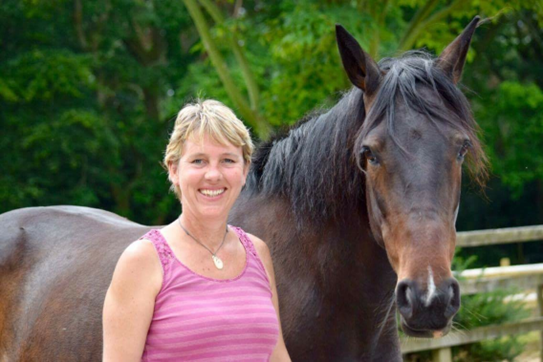 Debbie Reilly, Consultant, Coach, Trainer & Facilitator.
Debbie is is a UK-based collaborator and co-faclitator and trainer in MiMer workshops and courses.
A lifelong advocate of the horse with a passion for understanding and promoting human and equine wellbeing & welfare, Debbie has dedicated the last 25 years to understanding the horse-human relationship. This has led her to studies in behaviour, learning theory, emotions, attachment theory, mindfulness, trauma, holistic health, and the mind-body connection.
A former nurse, childcare worker, and alternative therapist, Debbie has a particular interest in the impact and resolution of environmental factors including trauma and attachment relationships on horses and humans. She founded the Understanding Equus approach to horsemanship in 1998. A model independent relational approach, with the intent to educate, support and empower people to understand our specific needs and build positive trust-based relationships, with horses, ourselves, and with others.
She maintains a deep curiosity and passion for collaboration rather than competition. As such she has worked with a wide variety of international trainers, coaches, behaviourists, facilitators, and therapists, all within the fields of horsemanship, health, and Equine Assisted Interventions. As unique individuals, Debbie believes we all need to learn to listen to our own inner guidance, whilst maintaining the core principles of a non-judgemental, compassionate, and empathetic approach to the horse and human condition.
You find more info about Debbie and her work at: www.understandingequus.com