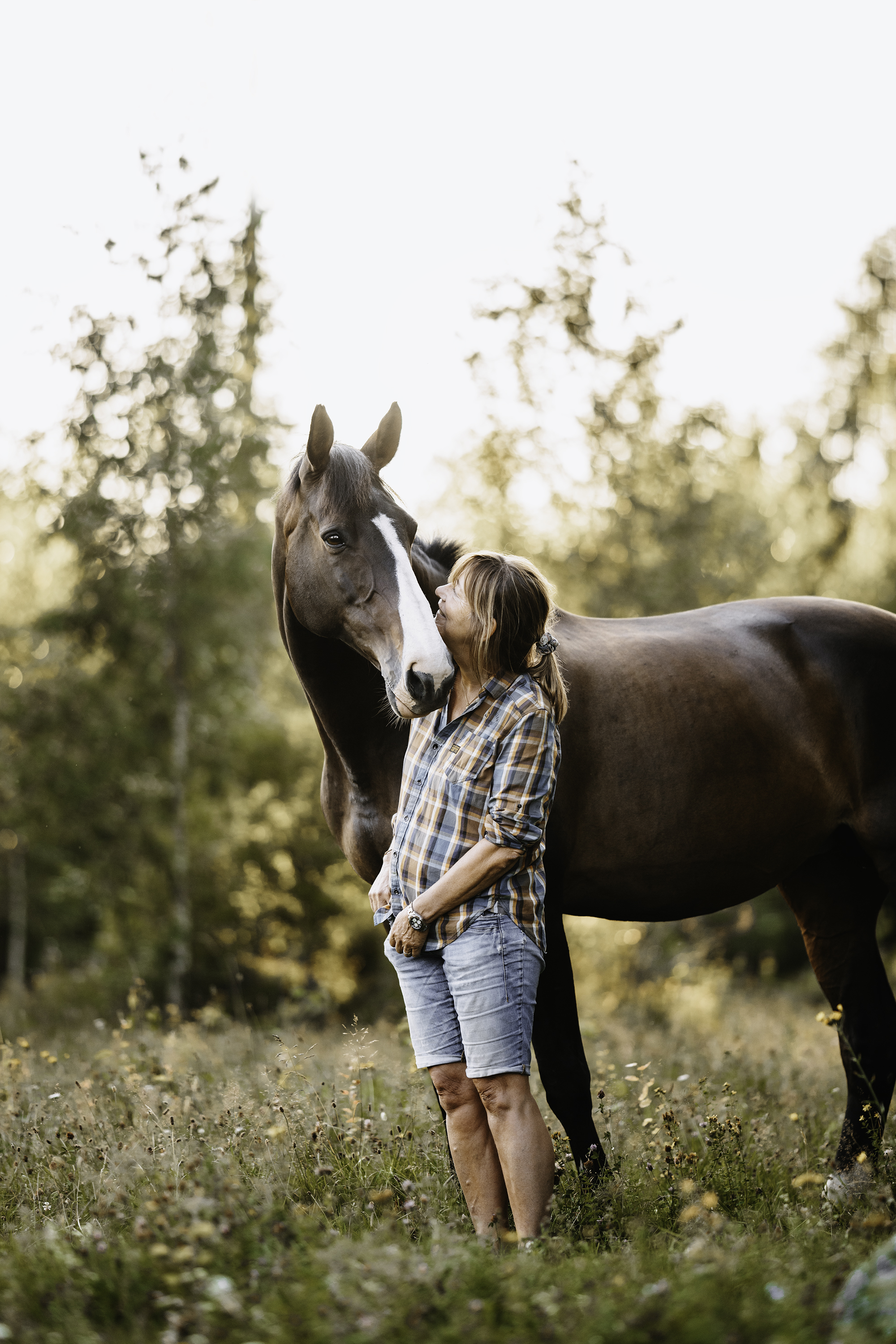 Ulla-Karin Rosell (Sweden)
Ulla-Karin is a substitute member of the board in MiMer.
Ulla-karin has around 30 years of experience working with children and young people at a residential care with complex trauma and attachment problems. She has since 2004 run Kulabodan residential care, where spending time with horses is part of the treatment under her auspices. She also works as a supervisor and educator for various staff groups in care and social work and has done for many years.
Ulla-Karin has a great interest in relationships and interactions between people and between people and horses. She has always had an interest for creating secure and good conditions for horses and humans and an understanding of how trusting relationships and a good environment affect the interaction in a favorable direction.
Horses have always been a part of her life and working with the relationship between horse and human has been an important part of her life the last 20 years. Today she collaborates with a riding school where Equine assisted therapy and learning has become part of the regular business.
Horse welfare and the understanding of each individual's specific need is an important matter for her. She also finds the ability to look beyond a behavior as a constant learning process.
Ulla-Karin has deepened her knowledge and practiced relationship and interaction through various educations such as Marte Meo, Psychodrama, Systemic Family Therapy, Supervisor training etc. Ulla-Karin has been EAGALA certified since 2011 and has attended MiMer Center's Equines in Therapy & Learning Programs Level 1-4 and is one of our accredited trainers.
You can reach Ulla-Karin at This email address is being protected from spambots. You need JavaScript enabled to view it.