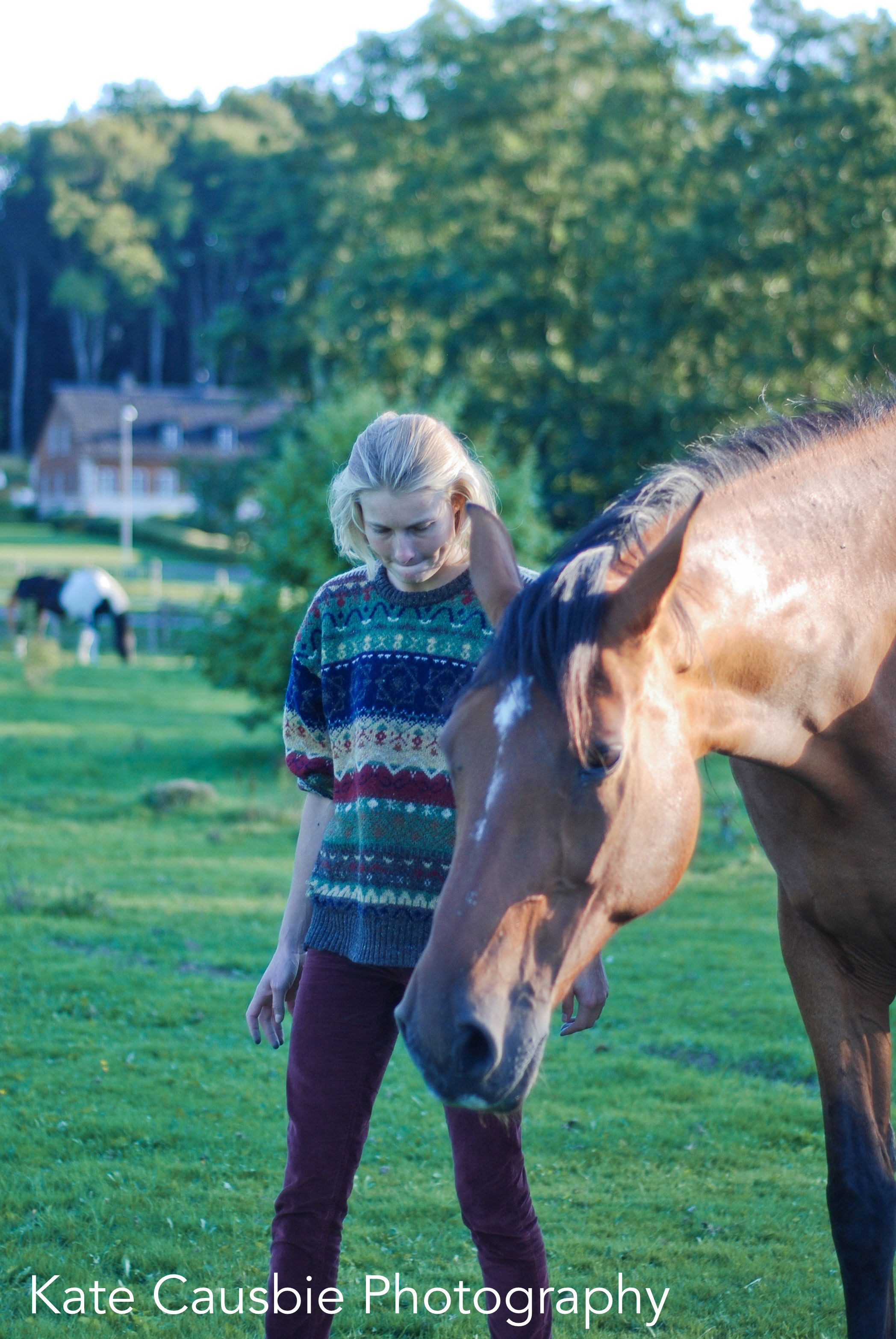 When we consider ethics in training and riding (if we choose to ride) it is important to consider what are we looking for in training? Obedience? Perfect movement? Relationship? Enrichment? What are the motives and goals for the things we have chosen to focus on? Does the horse benefit from it in some way? Have we considered how it could look like from the horse's point of view?
We at MiMer Centre emphasize the horse's autonomy. That means that the horse can have a choice and a say in the things what we choose to do. In this way, we let the horse be a horse and express himself, without shutting him down (e.g. could lead to learned helplessness or heightened reactivity). We do not aim for 100% obedience but for mutual co-operation and reciprocity. It is important to allow the horse to express himself, let him explore and fulfill his natural needs and tendencies for curiosity. Horses make sense of their surroundings by e.g. sniffing and smelling. There is no need to punish a horse for doing that.
Understanding the horse from other perspectives than only riding/training helps us to understand the horse also in training and riding situations. MiMer Centre highly supports education based on research and science.
Many traditional training methods are shown to increase emotional reactivity, aggressiveness and stereotypical and defensive behaviors (e.g. head shaking, mouth opening, tail swishing, pinned ears etc.). Can we recognize the signs of discomfort in horses? If we do, what can we do to change the situation?
Unfitting tack is often causing behavioral problems and can lead to significant physical damage. Thus, fitting tack properly is extremely important. Also, asking what tack and why to use it is necessary in order to ensure the welfare and wellbeing of the horse. Often, less is more. Are the shoes, bits, brushing/tendon boots, martingales etc. justifiable, or does the root of the problem lie somewhere else? Unnecessary tack can cause non-beneficial movement patterns and further physical damage.
One of the most important things to consider in training is remembering to give the horse time without an agenda, without goals, and to devote time for just being to get to know the horse for who he is.