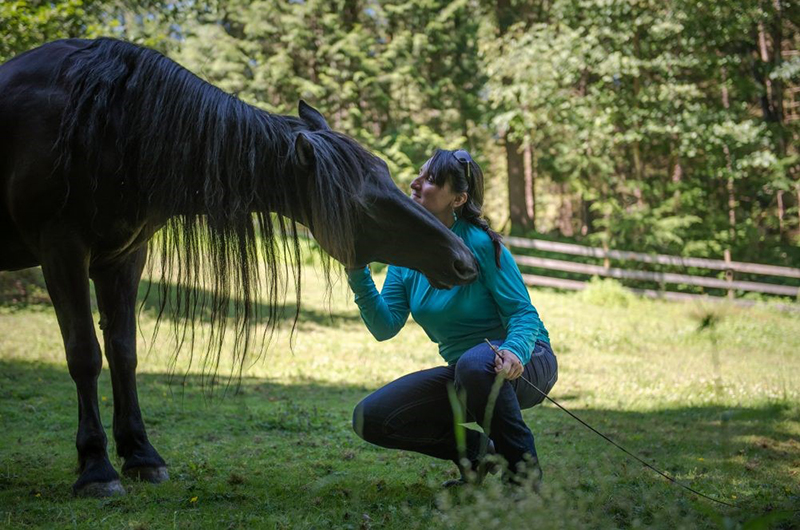 Sharolyn Wandzura (BC, Canada)
Sharolyn is a former member of our board in MiMer (2020-2023) and our former program director in Canada.
Sharolyn Wandzura holds a BFA from the University of Saskatchewan and currently offers Equine Guided Leadership & Relational Development programs at Ears Forward Coaching (www.earsforward.com) based out of Azadeh Acres located in Maple Ridge, BC. As a long time student of the horse, she blends Liberty Horse Training, Equine Guided Development & Life Coaching to help clients find their voice, become compassionate leaders and have courageous conversations.
Since first beginning her studies in the field of Equine Assisted Learning & Equine Guided Development in 2006 she has been continually exploring and wanting to learn more to support practitioners and horses working in this field. Promoting education, standards and scope of practice that focuses on the well-being of the entire team, particularly equine welfare is a deep passionate goal of hers. She is thrilled to be supporting the growth of EiT/L (our training, Equines in Therapy and Learning programs) so the latest equine behaviour research and best practices may be available coast to coast in Canada.