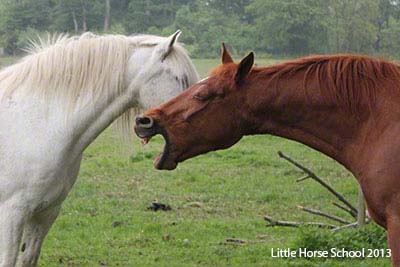 At MiMer Centre, we work with the developing and healing powers of animals and nature in many different ways.
We strongly believe in every individual's ability to find her/his own solutions. Animals can be fantastic guides, therapists, coaches, and friends on the way - they never judge, seldom lie and are without prestige. They have a marvelous capacity for helping people to develop self-awareness and compassion.
The person you are in relation to ourselves and to others - becomes very apparent when you are together with animals. The animals give you a clear picture of where you stand and show you new possible solutions and new approaches to old problems. The animals give you a solid foundation to stand on and to grow from.
We have long experience working with people, animals, and nature and we are very competent at what we do. On occasions, we also work together with external partners with special qualifications in different areas. All of our services are trauma-informed.
Our current services:
Services offered by request
Seminars & Lectures:
We offer seminars and lectures on request.
Here is a sample of topics that we can hold seminars and lectures about:
* Understanding the equine and his needs (e.g. horses as biological, social, emotional and cognitive beings, the subjectivity of the horse, how horses learn, horse-human interaction, horse management, equines in Equines in Therapy Programs (EiT)
* Ethics
* Mindfulness
To book a seminar or a lecture contact us at This email address is being protected from spambots. You need JavaScript enabled to view it.
Equine-Assisted Learning (EAL) / Coaching
We offer Equine-Assisted Learning (EAL) / Coaching workshops to individuals, groups, and corporates on request.
Our EAL/coaching sessions are customized to your individual goals and areas that you want to work with.
At MiMer Centre, we coach with the help of horses, using experiential (experience-based) learning, where learning takes place by taking an active part of the learning or by forming an understanding of what you perceive and experience. The experiences form the basis of reflection and concrete action plans.
EAL encourages personal growth. You may come to EAL/coaching, for example, to improve your communication skills, to find the necessary tools for stress management, relaxation, relationships, or performance.
For corporate groups, your goals can be about team building, flexibility, better resource management, responsibility, creativity, leadership, or perhaps even more concrete goals such as increasing sales, taking better care of customers, or finding new roles in a changed organization.
Horses are social individuals with their own personalities, like humans. They are also highly sensitive beings, noticing incongruences and giving constant feedback to body language and non-verbal communication. Doing the work in the presence of horses enhances self-awareness, and thus helps you further become aware of patterns that might be limiting in your life.
You and/or your group will meet our horses and other animals out in nature. The activities do not involve riding –and previous experience with horses or other animals is not necessary.
During the session/day, you and/or your group will be facing different challenges and situations on the ground with the horses and the facilitator will guide you through the learning process. You will have the opportunity to try different strategies and solutions to problems that emerge in situations with others when solving different tasks. The activities are tailored to the areas you want to work with and to the goals you have.
Contact us for further information about EAL/coaching at This email address is being protected from spambots. You need JavaScript enabled to view it.