MiMer Centre is working towards setting up a MiMer owned center in Abruzzo, Italy. We have found a property outside the small village of Civita d'Antino that would be perfect, so we are initiating fundraising to secure this property. In case this particular property gets sold to someone else, we will buy a similar one. We want to establish MiMer in this particular area of Italy, for many different reasons.
We call both this place to become and the project to realize it for "EquaTerra".
To initiate this process, we are offering different ways for individuals and companies to be involved in MiMer's Italian project. We are offering opportunities for Patrons and Investor to donate directly or to Customers who can pre-ordering events, retreats, courses, or field trips at a special discount for supporting our project. We are also creating special opportunities for people to become Subscribers to MiMer services to gain access to all our current and future courses at a special discount. We are also open to general donations and suggestions from you.
MiMer is primarily working within the following areas:
Equine Welfare and Wellbeing
Equine-human Interaction
Equine Assisted Interventions
Nature-Based Interventions
Stress and Trauma (Equine and Human)
Trauma Sensitive/Informed Ways of Working
Human Welfare, Wellbeing and Mental Health
Experiential Learning and Therapies
Mindfulness and Expressive Arts
Arts and Culture
Wildlife and Nature Experiences (Learning Wild Courses)
Wilding/rewilding projects of humans, nature and other beings.
Advocacy for human rights, nature and animal rights.
A socially, environmentally and economically equal world
And a bunch of other things we invite you to contribute with!
Our work in these to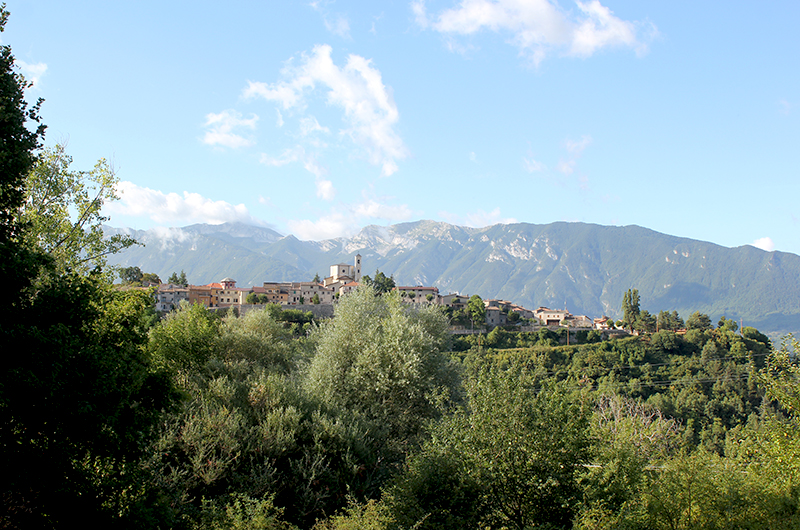 pics involves live and online educations, direct and collaborative research in basic and applied science, dissemination of knowledge through social media and open-access publications, articles and books, conference presentations and guest speaking, coaching, mentoring, and supervising. We focus on bridging the gap between academia and the public, advocating for better stress and trauma treatments, application of best practices in equine welfare and equine-assisted activities, and inspiring others to join us in these endeavors.
To be effective in our work we need to set up a more permanent and sustainable MiMer Centre with access to nature and appropriate surroundings for horses and humans that is able to support the activities we offer. The center itself will also need to be accessible to people traveling to us for courses, retreats, symposiums, knowledge exchange, treatments, or personal learning experiences etc. And now we think we have found that place.
Il Nido di Picchio Rosso (the nest of the great spotted woodpecker) – is a former agritourismo and bed & breakfast outside the small village of Civita d'Antino in the Abruzzo region. The property contains what we need for housing the center and providing land for a few of the center's own horses, but can also house guests. The surroundings are beautiful and give plenty of opportunities for all kinds of nature-based activities and experiences, with and without horses.
While the immediate property provides ideal conditions for education and theraputic interventions, the surrounding area lends itself to additional opportunities for research, explorations and cultural learning. The village of Civita d'Antino is situated on a mountain. There are opportunities for everything from hiking to observing and researching horses living under semi-feral to feral conditions. The village, which has been there since before the Roman Empire and was a sibling village to Rome (with the name Antinum), has a historic center with a couple of places that offers accommodation, a restaurant specializing in regional food, a small museum, a small grocery shop, and two bars overlooking the majestic mountains. The village is also known as an artistic retreat, having been a Scandinavian painter and artist colony between the 1880 to 1915.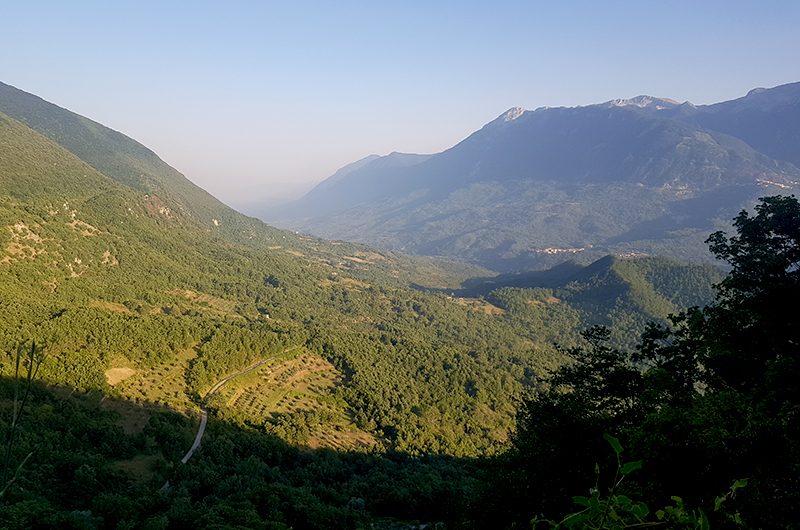 The location also lends itself to additional outings for participants. There are nearby nature reserves in the mountains and the sea, marine nature reserves, and beaches in Abruzzo are approximately a two-hour drive away. Rome is also about a two-hour drive or accessible by train via Civita d'Antino Scale.
The property is accessible by car or public transportation. Participants can reach it by renting a car at the airport of either Rome or Pescara (Abruzzo's main city) – or taking the train to the lower part of Civitia d'Antino (Civita d'Antino Scale), and we will offer pick-up services from there.
If you want to engage with us and make this center happen – either purely through a private donation or through a social responsibility program in a corporation or organization – please contact us. You can support us by prebooking events at Picchio Rosso or any of other events, educations, engaging us as speakers, educators etc. or by subscribing to MiMer offers to get discounts on all our services. If you have other ideas of how we can work together to make this center happen, please contact us.
Thank you for your support!
Katarina Lundgren, Director of MiMer
Emily Kieson, Research Director at MiMer
Francesca Gatti, Project leader at MiMer
Sharolyn Wandzura, Financial Director at MiMer