MiMer works together with other devoted people, organizations and businesses worldwide, who share our visions, missions and goals, to gain and share more knowledge about equines, to implement better equine welfare and ethics, to be able to offer better and more sustainable results from equine assisted therapies, to be able to offer treatment for more people in need, with the help of equines, to better understand the impact of trauma on equines and humans, to be able to offer better education for Equine Professionals who want to work in the field of EAI.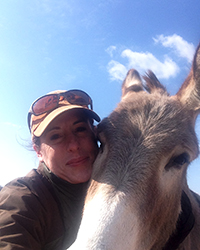 Emily Kieson M.S., PgDip, ESMHL, PhD student (Oklahoma, USA)
Emily has a B.S. in Ecology and Evolution from Rutgers University, a M.S. in Psychology from Oklahoma State University, a PostGraduate Diploma in Equine Science from the University of Edinburgh, and is working on a PhD in Comparative Psychology at Oklahoma State University. Her passion is researching equine behavioral psychology in the context of the horse-human dyad with specific application to equine-assisted therapies.
Emily has spent almost 20 years as a multi-disciplinary trainer and instructor in both Texas and Oklahoma and became interested in equine-assisted activities and therapies about ten years ago. She has been trained in EAGALA, Natural Lifemanship, and the Professional Association of Therapeutic Horsemanship (PATH) in which she is certified as an Equine Specialist in Mental Health and Learning. It was during these trainings that she discovered the lack of research in horse-human interactions and became interested (honestly, obsessed) with developing the science in this field. Specifically, Emily is interested in understanding how horses interact with humans in ways that mimic social bonding to help develop better models of equine-assisted psychotherapy that use equine interactions to parallel interpersonal relationships. She also has ambitions of using this to help individuals create better relationships with their horses at home and create more centralized educational resources for horse owners and equine practitioners.
In addition to working on her doctorate at OSU, Emily is a therapeutic riding instructor at a PATH facility in Stillwater and collaborates with various equine therapy facilities in Oklahoma for both research and therapy for all sectors of society.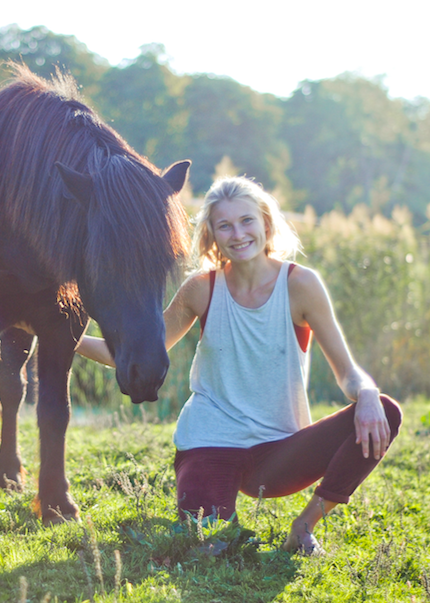 Sonja Lairila, Equine ethics and -relationship consultant & yoga instructor (Finland, Germany)
Sonja has 20 years of experience in different disciplines with horses. Her passion to truly understand equines was evoked by working with many traumatized horses over the years. By being close to horses that had suffered lead her to study equines, and equine-human interaction intensively from different perspectives.
Besides horses, Sonja is a Dynamic Mindfulness yoga instructor, and her passion for movement and mindfulness reaches over to the equine world as well. She is curious about mindful movement experiences, and how that connects to the relationships/interactions with horses. She believes in the power of just being and observing in order to understand, both ourselves, and our equine partners better.
Sonja's interdisciplinary approach aims to bring a wider understanding and better welfare to the world of equines. Her aim is to help people improve their relationships with their equine partners through mutual understanding and to improve the general welfare and wellbeing of equines (and humans) by education.